Friends! We're so lucky to have them. That friend who just gets you, that friend that responds to your texts faster than greyhound when you say 'walkies' or that friend that you see after 10 years and nothing has changed <3
That's why we created our range of eco-friendly gifts for friends – because making your friends feel special is always important.
Zero waste
Hand-picked goodies that respect our planet
Free shipping
Carbon neutral shipping with our selected carriers
create your own gift box
give the best gift ever. whether it's a gift box for someone in quarantine, or a gift for someone in lockdown. your friends will love their own custom gift box.
choose for our completely recyclable goodies (like natural lollies) and top it up with an oat chai or something that hits a little harder like our gin and tonic.
free shipping and starts from $25.00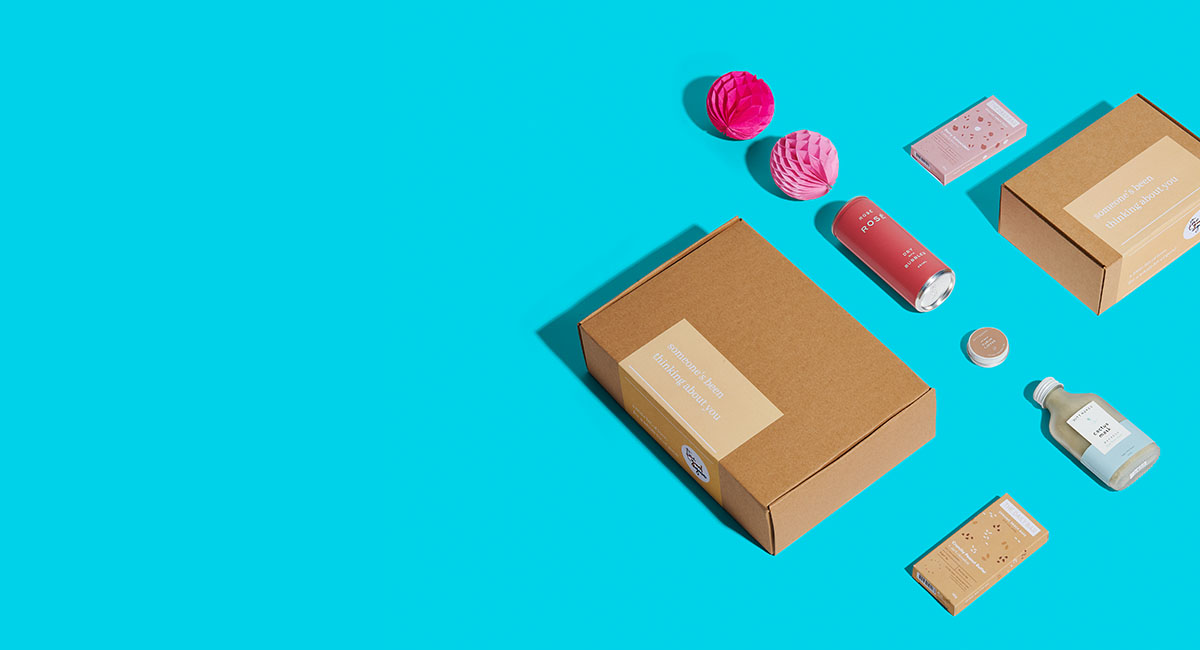 "i received a box about a week ago and it literally has still got me smiling! couldn't be happier with the box expect i'm tempted with all these sweets now!!"
- Gem, TAS
"Don't know how to thank your team enough!! We requested a really custom box and emailed and it was created and sent within the day! Thank you so much for making our daughter extra happy during quarantine! (boo corona virus!!!!!!)"
- K & G, QLD
"my son bought a box for his girlfriend from The Good Give. it was such a gorgeous and thoughtful sustainable gift idea for her. i will buy from here in future. thanks."
- Gail, WA
"mum loved it. would buy these gifts for her again."
- Drew, SA
"Thoughtful idea and fun mix goodies to make anyone smile."
- Seema, VIC
"Definitely recommend - and customer service was quick if i had any issues"
- Pam, VIC
"our custom box was really easy to order, and was delivered quickly to brisbane for our friends birthday. would recommend"
- Harri, VIC
"created my own box for my best friend. didn't need a reason i just wanted to send something :) she really liked it"
- Anon
"Easy Birthday box delivery to qld, thanks"
- Lucie, QLD
"This bundle was a really nice gift for my daughter in law for her birthday. I did add another chocolate but it was really perfect for her"
- Mary, VIC
"great gift for our friends who just got engaged. would be happy to buy anotehr gift from the good give again"
- Tayla, NSW
"Free delivery to Brisbane and my daughter loved the gifts."
- Stu, VIC
Are you looking to create a best friend care package that shows your friend just how much they mean to you? Well, look no further!
We love our friends just as much as the next person, and know just how important it is to send a gift package that will make them smile - I mean that's the reason we started The Good Give! Our range of gifts are perfect for your sustainable friends, and have been designed or hand picked because they have a circular impact. Waste? No thanks.
You can select a range of goodies from our store to create your own gift box or select one of our premade hampers.