FREE SHIPPING (AUS WIDE) WITH ALL ORDERS
$70 (incl. free shipping)
---
2 x Espresso Martini
2 x Rosé
Chocolate Block (of your choice)
Rocky Road Chunks
Hand written, environmentally friendly card
Recyclable gift box
Zero waste packaging
Free Shipping
Happy Gift Box
No nasties in our gift boxes. Say 'No!' to one-use plastic and 'Yes!' to sustainable products.
Delivery
Free Standard Delivery from 2-8 business days depending on location.
1-2 business day Express Shipping for $4.95.
"great gift for our friends who just got engaged. would be happy to buy anotehr gift from the good give again"
"Don't know how to thank your team enough!! We requested a really custom box and emailed and it was created and sent within the day! Thank you so much for making our daughter extra happy during quarantine! (boo corona virus!!!!!!)"
Sign up for happy news (like discounts and cute animal pics).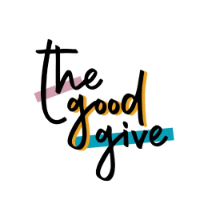 Delivery Locations
Melbourne
Brisbane
Sydney
Rest of Aus