FREE SHIPPING (AUS WIDE) WITH ALL ORDERS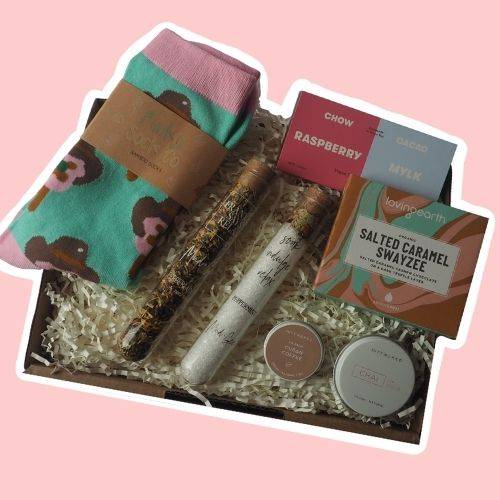 $95 (incl. free shipping)
---
Socks (of your choice)
Chocolate Bar (of your choice)
Salted Caramel Swayzee
Lip Balm
Chai Lip Scrub
Tea (of your choice)
Tea Infuser
Bath Salts
Zero waste packaging
Hand written, environmentally friendly card
Custom, recyclable gift box
Free Shipping
Happy Gift Box
No nasties in our gift boxes. Say 'No!' to one-use plastic and 'Yes!' to sustainable products.
Delivery
Free Standard Delivery from 2-8 business days depending on location.
1-2 business day Express Shipping for $4.95.
"sent this box to my daughter in brisbane. it was the perfect gift and very easy to order. we also accidentally ordered wrong and they fixed it up straight away"
"thank you for the box/goodie. great little surprise gift box delivery to me in the mail"
Sign up for happy news (like discounts and cute animal pics).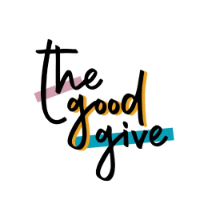 Delivery Locations
Melbourne
Brisbane
Sydney
Rest of Aus