FREE SHIPPING (AUS WIDE) WITH ALL ORDERS
Sustainable Gift Box Delivery

Gift boxes are good, but gift boxes that are good for the environment are better!
The Good Give is sustainable.
Our gift boxes and 100% compostable or recyclable.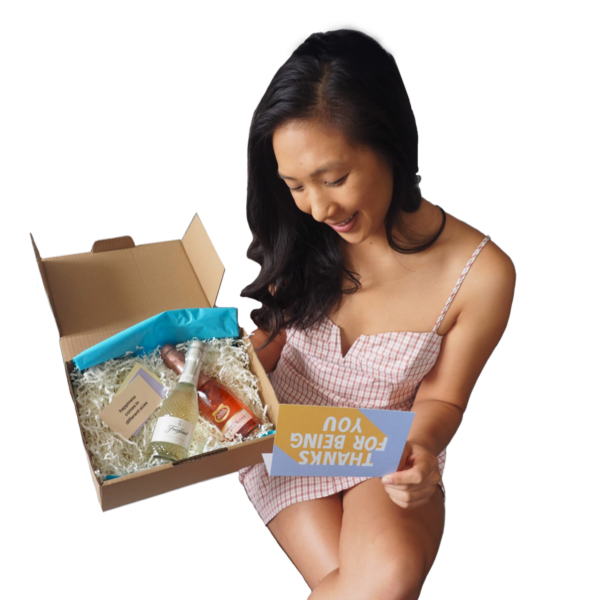 Give a gift that says 'You're freaking awesome' the way you want it to!
Our create your own Goodie Gift Box let's you pick and choose.
We have one earth - let's look after it.
We have picked our boxes and our products to be environmentally friendly and sustainable!
Whether it's made with vegetable based inks, 100% recycled products, or with plant based fibres, our Goodie care packages are for a happy planet.
Sign up and we promise to send only the happy stuff (like cute animal pics, acts of kindness and lively recommendations), and not the crappy stuff.
We'll be in your inbox in no time with all the happy vibes!
This field is required
This field is required
The Good Give | Happy Gift Box Delivery