FREE SHIPPING (AUS WIDE) WITH ALL ORDERS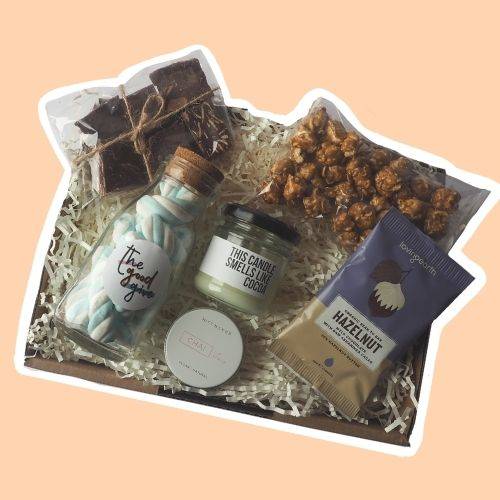 $40 (incl. free shipping)
---
Chai nitro brew
Shortbread bites (15g)
Honey mustard soya crisps (50g)
Christmas candy (15g)
Make your own cookies (serves 2)
Hand written, environmentally friendly card
Recyclable gift box
Zero waste packaging
Free Shipping
Happy Gift Box
No nasties in our gift boxes. Say 'No!' to one-use plastic and 'Yes!' to sustainable products.
Delivery
Free Standard Delivery from 2-8 business days depending on location.
1-2 business day Express Shipping for $4.95.
"i received a box about a week ago and it literally has still got me smiling! couldn't be happier with the box expect i'm tempted with all these sweets now!! "
"Don't know how to thank your team enough!! We requested a really custom box and emailed and it was created and sent within the day! Thank you so much for making our daughter extra happy during quarantine! (boo corona virus!!!!!!) "
Sign up for happy news (like discounts and cute animal pics).